Extension of Lakeside Depot to accommodate 1007
Please Donate towards the extension of Lakeside Depot so that we can accommodate 1007.
A lot is happening this year, and when more information is made available, it will be posted here.
Manchester Metrolink 1007

History was made on 29th May 2014 with the preservation of Metrolink 1007. This tram is one of the original 26 'T-68' trams dating from when the Metrolink system opened in 1992. Built by Firema in Italy, 1007 operated on the Bury – Piccadilly – Altricham service. 1007 was chosen to be the first Metrolink tram to operate through the City centre on 27th April 1992. This tram was specifically chosen as 1007 was the fleet number of Manchester Corporation Tramways' Last Tram in 1949.

1001 – 1026 were joined in 1999 by 6 modified T-68A trams, numbered 2001-2006, built specifically for the Eccles line. The modifications included electronic destination displays instead of destination blinds, retractable couplers and covered bogies. All T-68 trams later received electronic destination displays and internal 'The next stop is …' electronic displays. 1001-1017 and 1021-1026 were modified for 'Universal Running', to facilitate use on the Eccles line. With the exception of 1018, 1019 & 1020, all T-68s had their external rear view mirrors replaced with CCTV monitors. 15 of the trams (including 1007) were fitted with air conditioning units. 1007 differs from the rest of the fleet after received experimental seating, with higher backs and more rounded grab handles.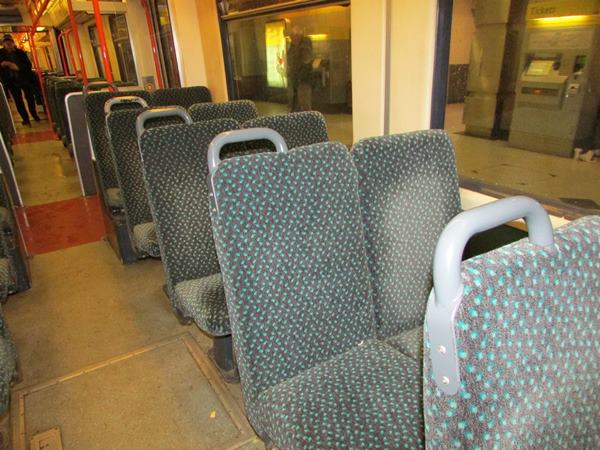 Many of the trams received names or sponsors over the years and were appropriately named. 1007 was named 'East Lancashire Railway' on 31st May 2009, the ceremony taking place at Bury terminus by Pete Waterman. Following 22 years of service, 1007 was officially withdrawn from service on Monday 10th February 2014, being one of the last T-68s in service. The last T-68As were retired on 30 April 2014.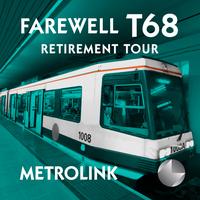 Before being consigned to the history books, 1007 (together with 1016) operated a farewell tour organised by TfGM, with all money from tickets sales donated to The Christie Hospital and Francis House Hospice.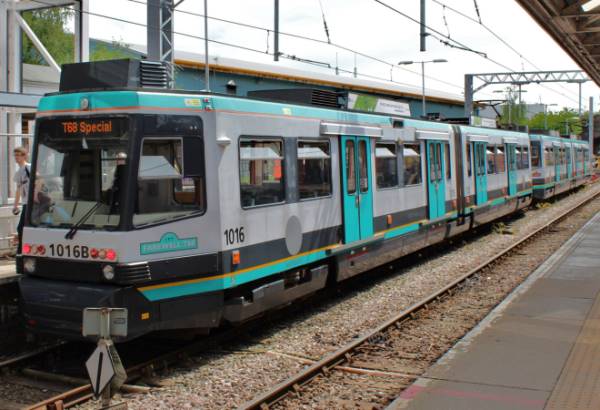 The double unit operated an original routes tour, comprising Piccadilly – Mediacity UK – Eccles – Mediacity UK – Bury – Altrincham and returned to Piccadilly. The trams were driven by 2 of the original drivers wearing original style uniforms. During the tour, a stop was made at Heaton Park station, where the official announcement of 1007's preservation was made by Councillor Andrew Fender, chairman of the TfGM Committee.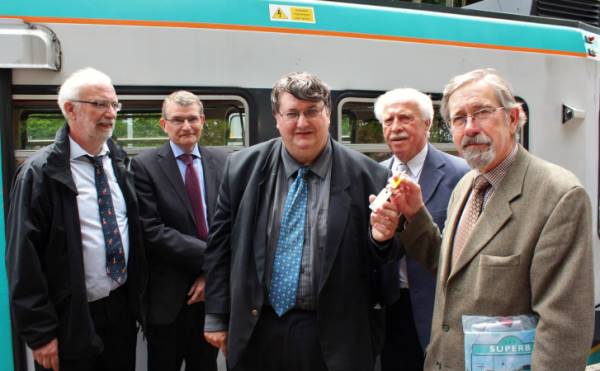 1007 and the other T-68 / T-68A trams have been succeeded on the Metrolink system by Bombardier built Flexity Swift 'M5000' class trams. These trams first entered service in 2009 and are currently numbered 3001-3104, with the latter ones not yet in service.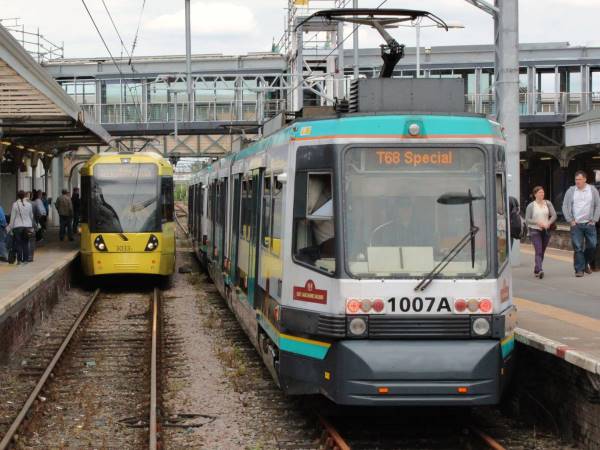 For now, 1007 is in store at Metrolink's Trafford Depot, but will transfer to Heaton Park in due course. The MTMS are extremely grateful to TfGM for allowing them to preserve such an important piece of Manchester transport history.