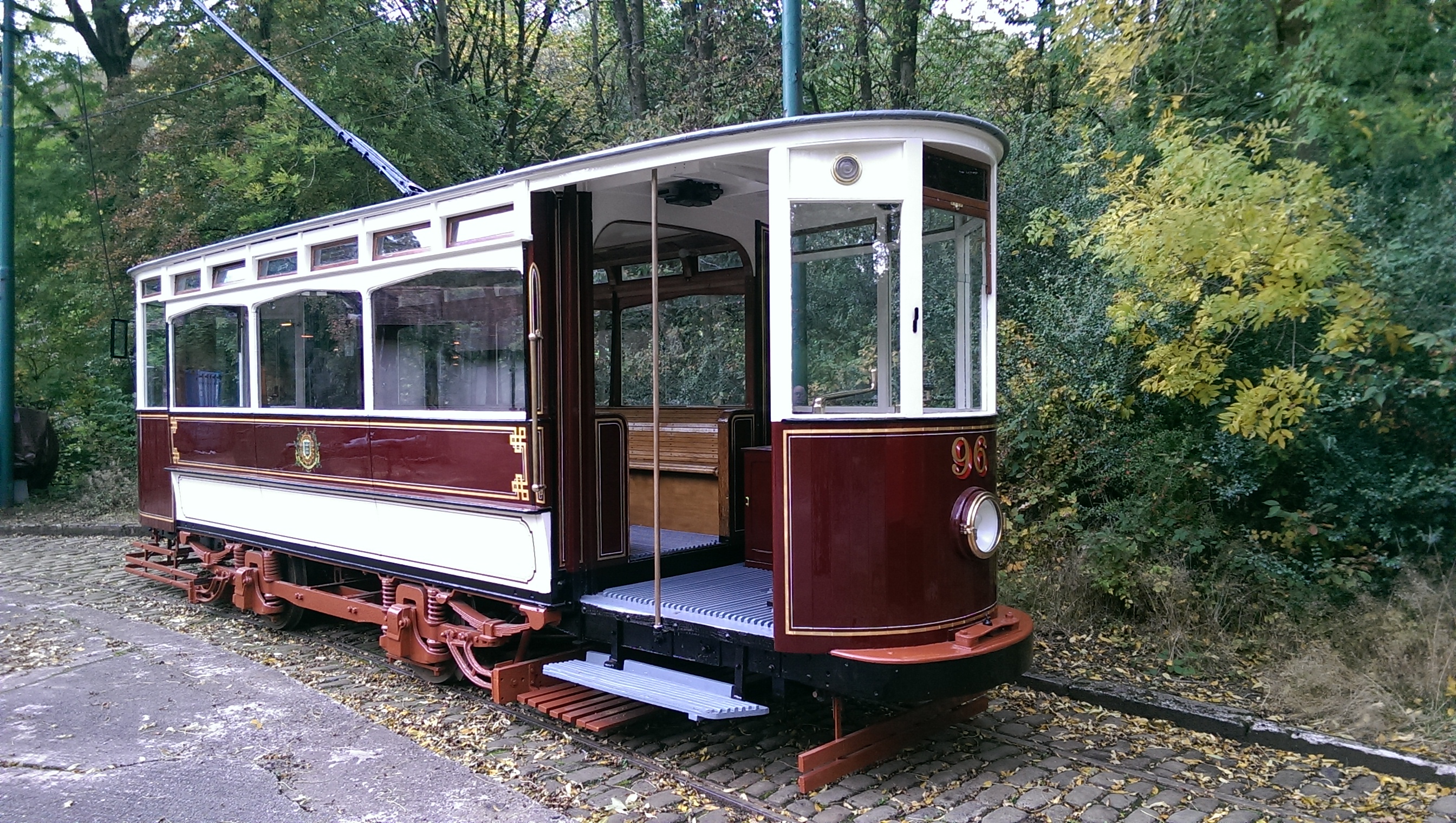 Built in 1901 by Hurst Nelson for the Hull Corporation, 96 originally ran as an open top double deck car. The car was totally enclosed about 1930, having platform doors fitted and bulkheads removed.
96 was cut down to a single decker in 1933 and was used as a stores car and snow plough. The closure of Hull's tram routes led to 96 being sold with a number of passenger cars to Leeds in 1942-45. Here it ran as stores car number 6, until the closure of Leeds City Tramways in 1959.
96 was bought by a local enthusiast and stored on the Middleton Railway before being moved near to Wakefield and in 1974 back to Leeds. The MTMS later bought the car, restoring it as a single deck passenger car at Mode Wheel workshops in Salford. 96 Has run at Heaton Park since 1988.
96 has seen a great deal of use, especially on wet days! During construction of the track extensions, 96 was used as a works car.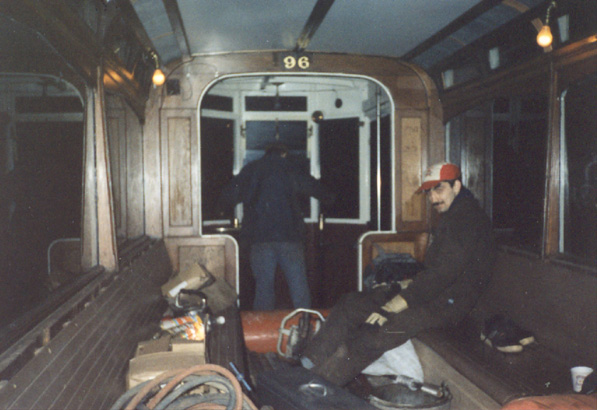 In 1994 it visited the Metrolink depot at Queens Road for its wheels to be re-profiled. It was also on show at the Metrolink depot open day that year.
(Metrolink Queens Rd Depot – S.G.Hyde)
2008 saw 96 receiving a bodywork, truck and motor overhaul.
96 emerged in the autumn in a grey livery as Leeds Works Car 6.




From April 2010 to April 2013, 96 was on loan to Beamish.

After an extensive 2 year restoration Hull 96 returned to service on 11th October 2015.