Built in 1914, 765 was one of a third series of combination cars built for routes with low bridges. The combination cars were built with a central saloon and open smoking compartments at each end.
The conversion of the '53' route to buses in 1930 led to most of the combination cars being sold or scrapped. By 1931 only 6 remained, being confined to works duties. The last – 847 – survived until 1948.
The only surviving combination car of those sold was 765. Its body was stored at Pioneer Farm, Blackmoorfoot, near Huddersfield, West Yorkshire. In 1960, members of the then Manchester Transport Historical Collection (later to become the MTMS) set about preserving the tram.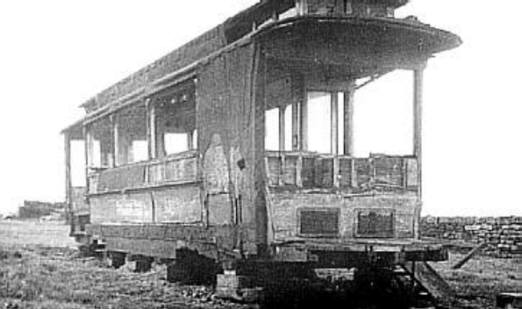 (MTMS archive)
(765 at Crich – MTMS Archive)
After temporary open-air storage at Crich, 765 was moved to Birchfields Road depot at Old Trafford for restoration.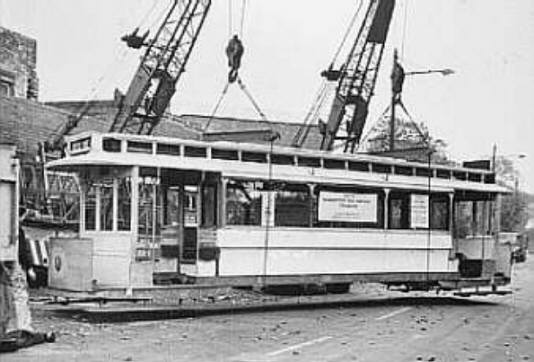 (MTMS Archive)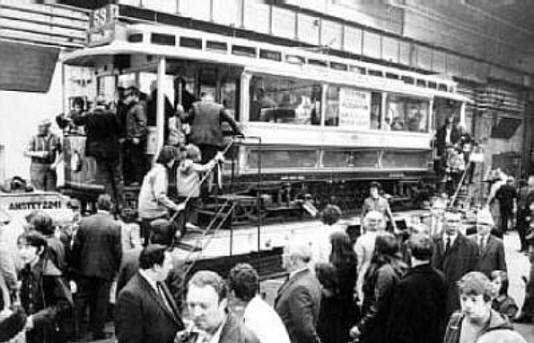 (MTMS Archive)
It later went back to Crich, running for a couple of years before finally returning home to Manchester in 1979. Since that time 765 has operated regularly at Heaton Park. In 1985, 765 was one of many trams visiting Blackpool to celebrate their tramway centenary.
765 returned to Blackpool in 2010 for the tramway's 125th celebrations.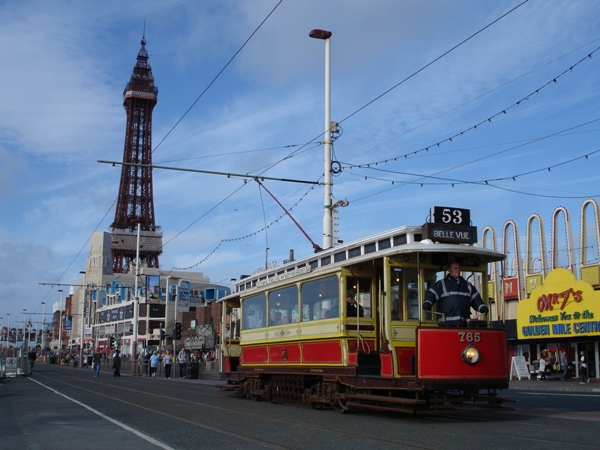 765 then went to Beamish for the Great North Steam Fair in April 2011.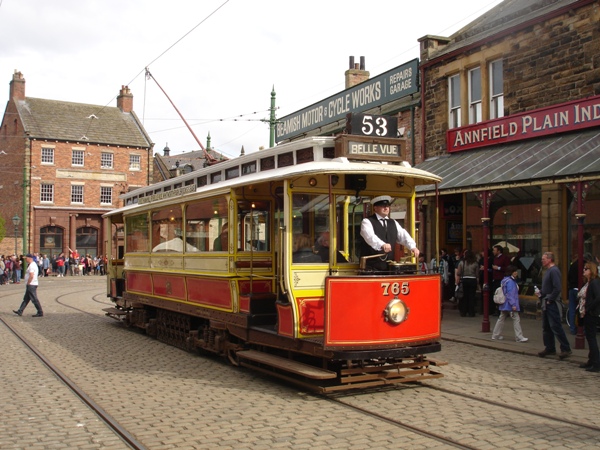 Following a successful appearance, 765 returned to Heaton Park in May 2011.