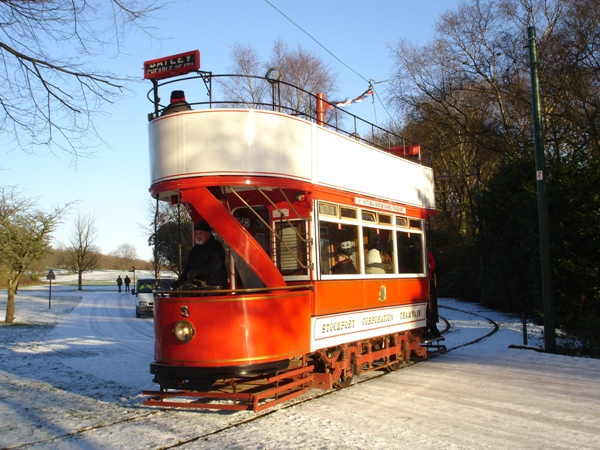 Owned by the Stockport 5 Tramway Trust,
5 is the sole survivor of Stockport Corporation's tram fleet.

5 was built as a 4-wheel open topper in 1901. One of 10 such trams, 5 was later given a top cover. Stockport 5 was withdrawn in 1948. Avoiding the scrap man, 5 was one of many trams throughout the country to find further use as a shed, chicken hut or home.

5's lower saloon was later rediscovered and acquired for preservation.

The following account and photographs of 5 being loaded up, are courtesy of Ian Currier. We are extremely grateful to be able to display them here.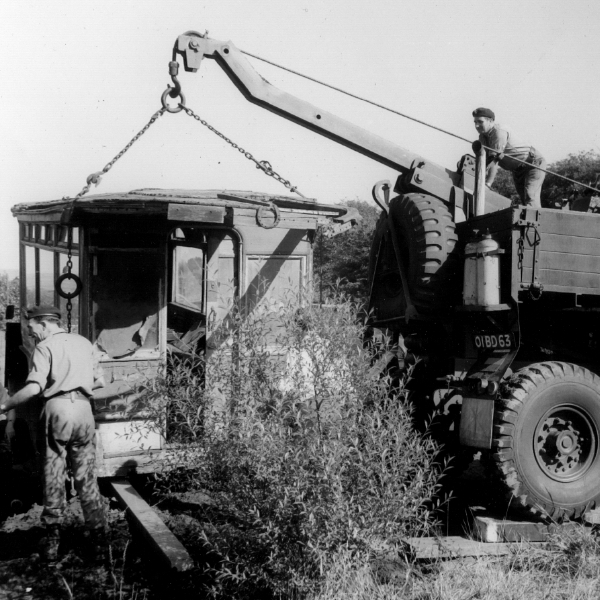 "The job was done by half a dozen craftsmen and me of 236 Squadron RCT Workshop REME TA in 1971. At the time I was the OC of the unit which was based on Chorlton Road. The remains of the tram body were found on the moors of the saddle between Hayfield and Glossop. It had been used latterly as a hen house and the woodwork was somewhat rickerty but in quite good shape considering. We decided that the woodwork would not stand a lift as it was likely to come apart. We created a dock at one end of the tram and using slings around the chassis and 5 ton jib, dragged the body onto the flatbed of the Bedford 4 ton RL truck, which it fitted nicely. There was no track as such on which to move the vehicle and load but the combination of the 6×6 Scammel recovery vehicle and 4×4 Bedford enabled us to get the load onto a nearby stone track. Being a high and fragile load, it was a bit tricky."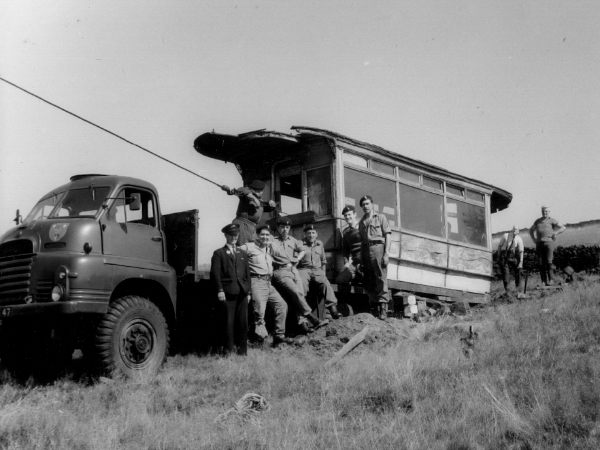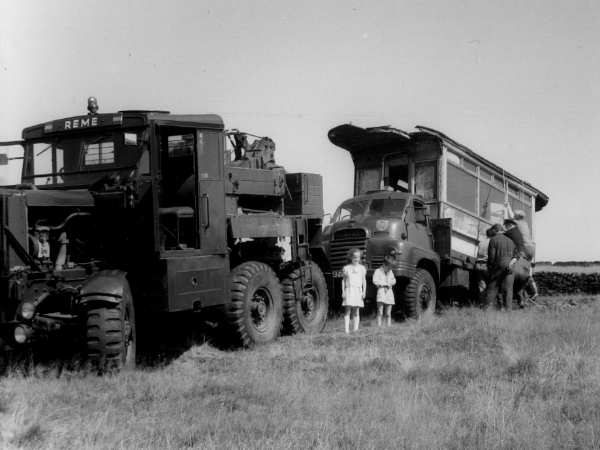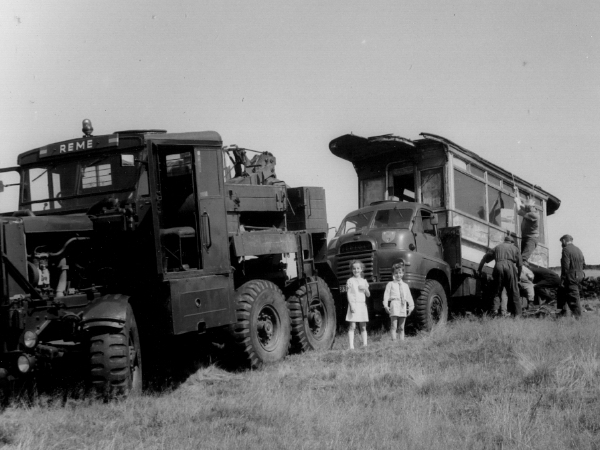 To help complete the restoration, a 4-wheel truck was bought from Oporto.

After many years of hard work, 5 was fully restored in 1996 and moved to Blackpool.

5 saw limited use before going to Doncaster in 2002 when the town celebrated 100 years of public transport. 5 returned to Blackpool and saw intensive use in 2003.

After seeing further occasional use, 5 moved to Heaton Park in 2011.
Following restoration over the winter of 2012, 5 was relaunched in March 2013, complete with period-style adverts.