Manchester 173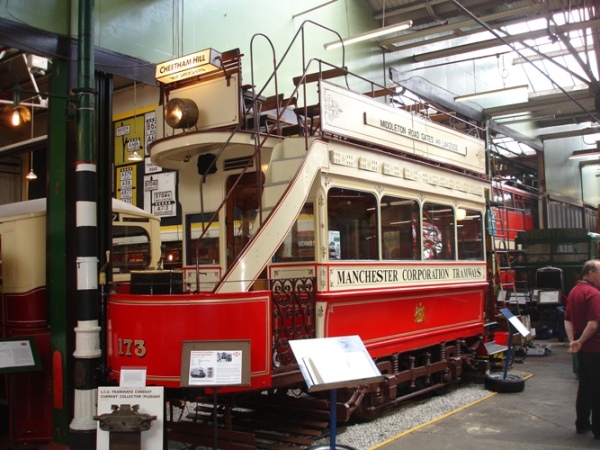 Manchester 173 is a 4-wheel double deck tram built by Brush in 1901.
(173 – on the right – in 1914, MTMS Archive)
Originally open top, it was later rebuilt with a top cover. 173 remained in service until 1931. Following its withdrawal, it saw further use as a garden shed.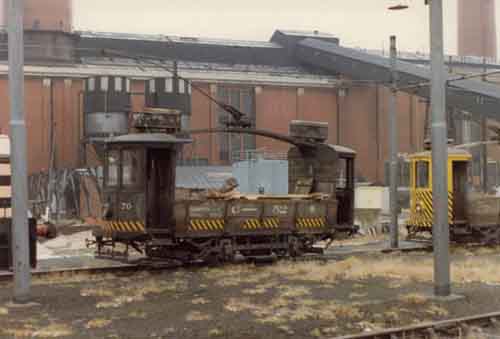 An Oporto coal car was imported for equipment for 173 – S.G.Hyde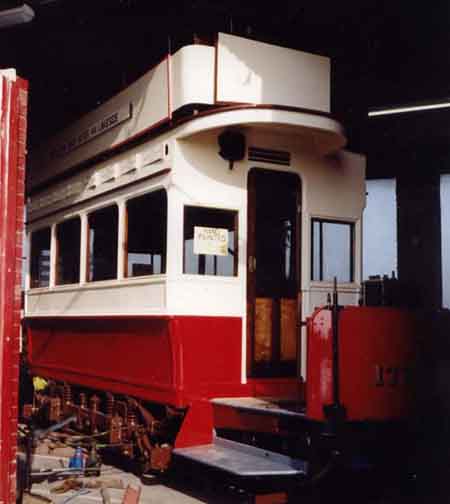 173 under restoration at the Manpower Services Workhop at Horwich Loco Works – W.G.S.Hyde
Restoration has taken place at several locations, its most recent home being the Greater Manchester Museum of Transport at Boyle Street. (link here)
On 17th December 2013, 173 transferred to Heaton Park.